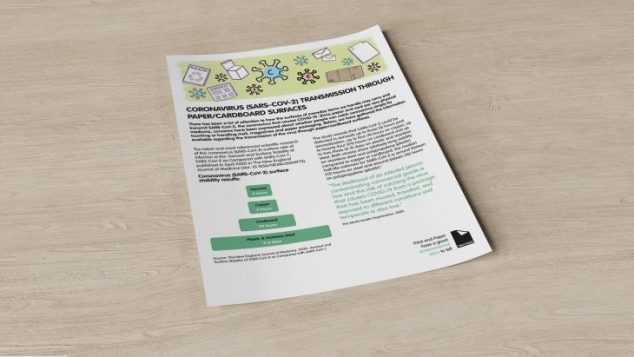 Covid-19 transmission through paper
June 4, 2020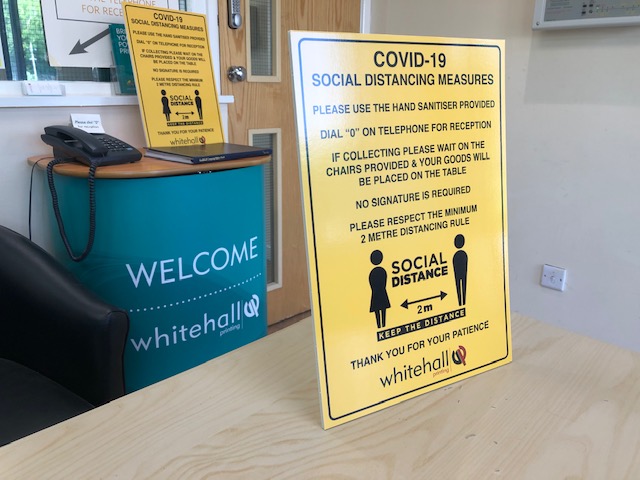 During the tumultuous Covid-19 pandemic, many of our clients have been hard-hit by forced closures and a suspension of normality.  As we all hope to move into the recovery stage there has been a great deal of speculation as to the risk of Covid-19 transmission from paper, cardboard and packaging.  This is big question for Marketing Professionals working in public-facing organisations, as they look to re-engage customers and supporters after weeks of suspended campaigns.
Thankfully the paper campaigners Two Sides have rounded up the available research in this area and put together a useful, reassuring summary.  They cite several scientific studies finding a low risk associated with the transmission of viruses from paper.  They also provide a useful handout summarising the facts and figures around Covid-19 contamination through contact with different surfaces.
The research also emphasises the importance of following the government guidelines relating to good hygiene and social distancing. The Whitehall Printing team aim to keep our Clients informed of any new developments in this area, as and when we hear them.  We have also developed a range of essential Social Distancing print materials to help Clients get back to business as quickly and safely as possible.
Read the full article or download the Fact Sheet below.