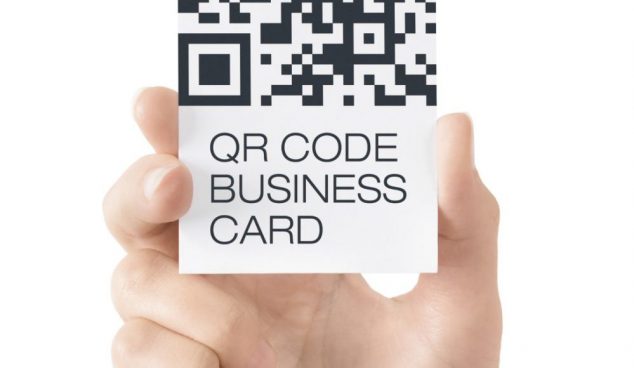 How to use QR codes in print
January 1, 2022
Despite being around since the 1990s, Quick Response codes have really come into their own during the Covid-19 pandemic, with many more people now knowing how to use them.  From a marketing point of view, they present an excellent opportunity to engage customers with an online call-to-action, blending print and digital comms seamlessly. 
How QR codes can help both you and your customers
A QR code is a type of barcode, read using a smartphone camera, to take consumers to an online destination, such as a website or download link.  Codes can be printed directly onto virtually anything, to provide a seamless offline to online experience.
You could:
Direct customers to a relevant landing page

Direct customers to social media pages

Dial your business number

View a business location

Direct customers to discounts/promos
Best QR code uses 
The best way to use a QR code is to make it effortless for your customer to take action.  They are particularly useful early on in the 'customer journey' when you need to capture interest and data from a potential contact.  But, Whitehall are also seeing QR on internal communications too, helping employees to complete forms, where email communication is becoming more and more saturated.
Here are 4 cases for using QR codes on your printed materials, resulting in a direct and measurable action:
1. Exhibition and promotional materials ~ data capture 
You could print a code on your exhibition stand graphics, brochures and flyers, which allows a delegate or customer to find out more about your business or take action in another way. This might be inputting contact details, or actively engaging with a campaign.  Here's a great example of using QR to encourage recycling.
2. Business cards ~ networking
If you're excited about getting back to face to face events and networking, why not add your LinkedIn profile as a QR code to your business cards?  A LinkedIn QR code makes it easy to connect with other LinkedIn members, and to stay in touch with them afterwards. Follow these instructions to create a LinkedIn QR code. 
3. Covid signage ~ social distancing 
Why not pop a QR code on your Covid-19 materials to communicate how you are working to keep staff and customers safe?  Or help protect employees and visitors to your office by inviting them to sign in via a QR code. Codes can be printed on sanitising station wraps, desk stands, PVC banners, roller banners, A-frame signs, flags and more.
4. Menus with QR ~ contact free transactions
Since the outbreak of Covid, many restaurants, cafes and coffee shops have started printing QR codes on their menus to take contactless ordering and payment. This saves customers waiting and limits contact time with employees, helping to keep everyone safe. For the efficiency benefits it brings, this use of QR codes is likely to be here for the long-term.
Avoid QR coding mistakes
As with all marketing tools, the QR code can also be used poorly.  Simply placing a code with a link to your website without an intended action can waste the moment of opportunity.  Distracting website pop-ups and long registration processes can also put customers off.
Forbes shares some very useful advice on what to avoid when planning your QR code integration – '10 Things To Keep In Mind When Leveraging QR Codes For Business'.
We're here to help 
Want to print with QR codes? We can generate your code and advise on size and positioning. 
Talk us through your brief and we'll send you a free, no obligation quote.
Phone 0117 954 7000 or request a quote online.