Shipshape and Bristol fashion
Bristol-born firm Whitehall Printing operates the very finest and latest Heidelberg print technology to the golden industry standard, ISO 9001: 2015.
Our large offset machines are ideal for the production of brochures, leaflets, annual reports, folders, magazines or posters, and our small offset presses produce gleaming stationery, business forms and other bespoke work.
Combined with four decades of experience, our entire production line is a well-oiled machine. So what are you waiting for? Request a quote today.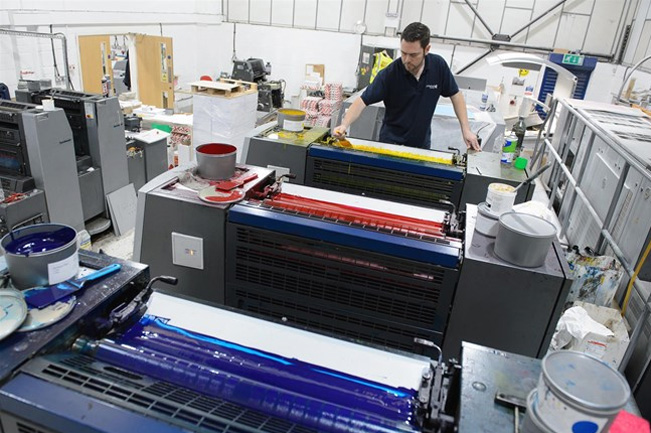 What is Lithographic print?
The lithographic process involves using a printing plate to transfer ink between a series of rotating rollers and cylinders.  Invented in the late 18th century by Alois Senefelder, lithography has revolutionised the way the world communicates.  However in the last century, advancing technology has seen Senefelder's masterpiece of German engineering transform.
At Whitehall Printing we operate several lithographic presses in one, two, four and five colour processes. We only use Heidelberg machines, the world's leading manufacturer, combined with over four decades of experience and skills. The result is unsurpassed print quality.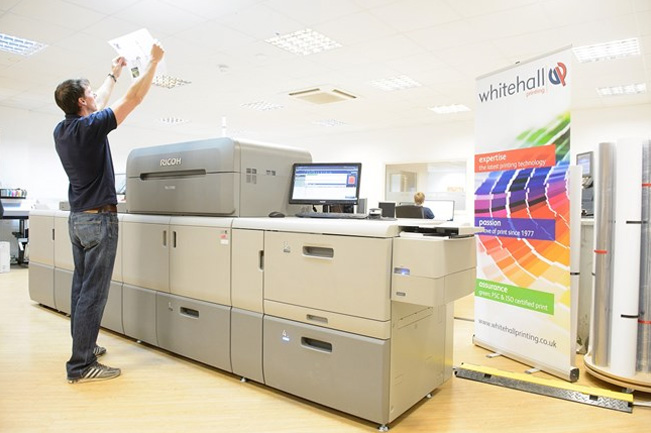 What is Digital print?
Digital printing involves the production of an image from a digital source file using laser or ink-jet technology. Whilst the cost per page can be higher than lithographic print, the set-up costs are far less which makes this technology particularly competitive on shorter runs.
Customisable – ideal for personalised marketing
Green – less paper, ink & chemicals
Cost effective – order the exact quantity that you require with no minimum
Speed – deliver tailored messages quickly to targeted audiences
Personalised communications
At Whitehall Printing we offer an efficient personalised print and mailing service to significantly boost response rates.  Direct Mail creates strong return-on-investment (ROI) compared to online communications and the inclusion of personal data, PURLS (personalised URLs) or QR Codes in print, can increase these rates by a further 33%.
QR Codes
Quick Response codes allow you to link your printed communications with your online presence.  The majority of internet usage is now via mobile and tablet devices, so a quick scan of a QR code can transport your reader from being interested, to directly engaged.
"a massive thank you to you both for your input into the new brand launch. Not only do the finished items look fantastic, I have been consistently impressed by your commitment, professionalism and flexibility."

Emily Mason, Marketing Manager of a Recruitment LLP
QUALITY CREDENTIALS
ISO 9001:2015 Quality Standard
ISO 14001:2015 Environmental Standard
Heidelberg B2 technology
FSC® Certification
Business of the Year 2017
Contact Us
Share this