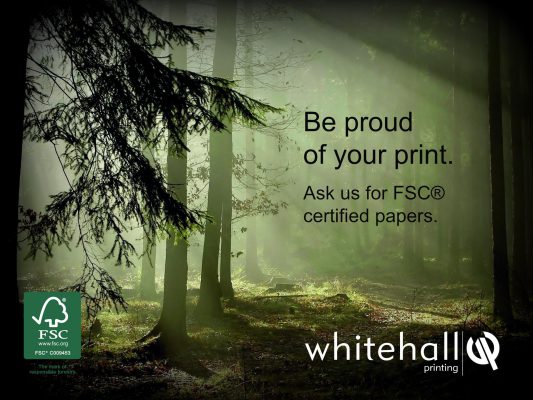 Whitehall featured as Ethical UK Printer
May 9, 2019
What questions should you be asking of your printer to know that your print communications are not causing unethical environmental damage?  In a recent article Journalist and Blogger Sina Saffari explains how placing your business with credible, responsible companies is a powerful way to reduce your carbon impact, and to support long term change.
At Whitehall we've been advocates and adopters of change for many years so we were delighted to be featured in the article as one of five most ethical print companies in the UK.
We're still on that journey and many of our business Clients are too.  We believe that the more buyers know about ethical sourcing, production and recycling the better. Read the full article here.
For more information on Whitehall Printing's environmental care and credentials, visit our Environment page or contact us directly.